Our Team
Want to get to know us? Read a bit about us below and/or click on our pictures to email us.
Rev. Dr. Jim Horsthuis
In his role, Jim is responsible for the oversight of both the undergraduate and graduate level programs (both academic and field education), as well as overseeing the instructors, syllabi and educational partnerships with Emmanuel Bible College and McMaster Divinity College. In addition to teaching, a valuable part of Jim's role includes providing academic advice to students. Jim is ordained with the Christian and Missionary Alliance in Canada and has served in various roles including pastoral leadership, chaplaincy, as well as teaching courses at various Seminaries & Bible Colleges across Canada. Jim has his Ph.D. in Christian Theology from McMaster Divinity College, his Masters of Theological Studies from ACTS Seminary, and his Bachelors of Religious Education from Ambrose University. Jim has a passion for Trinitarian and pastoral theology, as well as seeing students develop into a deeper awareness and understanding of the Triune God in their lives and the lives of those around them.
SOME WAYS JIM CAN SERVE YOU:
Vocational discernment

Academic advising

Theological reflection

Mentorship

Ministry formation

Book recommendations
carrie mcfarland
Carrie is responsible for the registration and management of students, coordination of courses and schedules, communications, logistics and academic records including grades and transcripts. Carrie was involved from the ground level in building and launching Pathways. She has an advanced diploma in Business Administration - Human Resources from Sheridan College, and holds the designation of Certified Human Resource Leader through the Human Resources Professional Association. Carrie is an official licensed worker of the Christian and Missionary Alliance in Canada, and is currently pursing a graduate Certificate in Christian Studies with McMaster Divinity College through Pathways in addition to pursing an undergraduate Certificate in Nonprofit and Voluntary Sector Management through Ryerson University.
SOME WAYS CARRIE CAN SERVE YOU:
Program inquires

Application questions

Course registrations

Tuition questions
Meet the Pathways Instructors
Rev. Dwayne Buhler, M.A.
Rev. Dwayne Buhler serves as the Lead Pastor at Hazelglen Alliance Church in Kitchener Ontario. In addition to various pastoral roles, Dwayne has also served as a missionary in Canada, Mexico and Brazil with the C&MA and as Executive Director of Missions Fest Vancouver. Dwayne earned his Masters in Christian Studies (Honours) in Applied Theology from Regent College, where he focused his studies on evangelism and missions. Dwayne has written articles for various Christian publications such as Converge Magazine, Evangelical Missions Quarterly, and Faith Today. Dwayne's passion to mentor young leaders fuels his writing, teaching, and speaking ministries.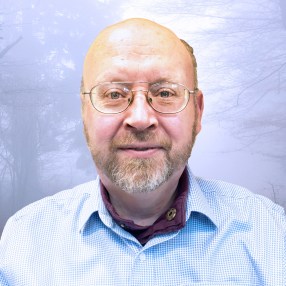 Rev. Dr. David Chotka, D.Min.
Rev. Dr. David Chotka serves as the Lead Pastor at Heritage Park Alliance Church in Windsor Ontario. David earned his Doctorate of Ministry at Gordon Conwell Theological Seminary, and his Masters of Theology at Regent College. His wide and varied ministry experience includes an international itinerant teaching ministry in areas including C&MA perspective on holiness and the infilling of the Holy Spirit, prayer, mentoring, Pauline theology, communal discernment and others. David has several publications in these areas. David currently serves as the Chair for the Canadian Alliance Pray! Team.
Rev. Dr. Jeff Roy, d.min.
Rev. Dr. Jeff Roy serves as Pastor at Huntsville Alliance Church, also known as 3crosses Café! In addition to that, Jeff runs 3crosses Trails a retreat centre where people can come to connect with God, spend time out on the trails listening to His voice, and leave with a deeper understanding of His love for them. Jeff earned both his Masters of Theological Studies and his Doctorate of Ministry at Tyndale University College & Seminary. Jeff's D.Min research included developing and testing a model of spiritual formation that incorporates two-way communion with the Eternal Word of God. His model was developed in light of his study into how the Early Church Fathers as well as the contemplative reformers of the last 5 centuries, viewed the role of the Eternal Word of God in spiritual formation.
Rev. Jeff Sensenstein, M.Div.
Rev. Jeff Sensenstein serves as the Senior Pastor at Owen Sound Alliance Church. In his almost 30 years of service he has served as a church planter, lead pastor and a missionary in Africa and Toronto. Jeff spent time working as an aircraft engineer with Mission Aviation Fellowship in Tanzania East Africa. Upon returning to Canada, he pursued his Bachelors of Theology in Pastoral Studies at Tyndale University College and Seminary and continued on to earn his Masters of Divinity at Ontario Theological Seminary. He has significant global teaching experience in Old and New Testament, Church Leadership and mission.
Joanne Beach, M.t.S
Joanne Beach is the Director of Alliance Justice and Compassion with the Christian and Missionary Alliance in Canada, providing leadership to the relief and community development work of the denomination. She has traveled to over 50 countries which has allowed her to experience what God is doing in many different cultures and contexts. Joanne has served the C&MA in various roles such as the District Missions Consultant in the Eastern District, and as the National Women's Ministries Director. Joanne sits on various boards including Canadian Foodgrains Bank and TearFund Canada. You can hear Joanne's voice in season one of the New Waters podcast where she was able to share her passion for creation care theology. Joanne earned her Bachelor of Religious Education at Ambrose University, and her Master of Theological Studies at Wycliffe College in the area of International and Urban Development.
Rev. Dr. Lee Beach, PH.D.
Rev. Dr. Lee Beach teaches at McMaster Divinity College where he is on faculty as Associate Professor of Christian Ministry, overseeing the Doctorate of Practical Theology (DPT) program. His areas of specialization include the mission of the church, pastoral studies, Spirituality in ministry, and the church in culture. Lee has served in pastoral ministry with the Christian and Missionary Alliance for 22 years as a lead pastor, youth pastor, associate pastor and teaching pastor. Along with his wife Joanne, Lee was a voice at the table of the season one New Waters podcast and has written several publications and articles including two books The Church in Exile and The Whole Gospel for the Whole World. Lee completed his Bachelor of Religious Education at Ambrose University; his M.Div at Tyndale Seminary, and his Ph.D. at McMaster Divinity College.
Rev. Dr. Jim Horthuis, Ph.D.
Rev. Dr. Jim Horsthuis is the Academic Director of Pathways. Jim is an ordained minister with the C&MA and earned a PhD in Christian Theology (with a focus on pastoral theology) from McMaster Divinity College. Along with his academic and educational pursuits, he has been providing spiritual care in a variety of contexts over the past 20 years including pastoring in C&MA and non-C&MA churches, and in hospice chaplaincy. Jim is reflective and contemplative and his research interests include: spiritual care, pastoral theology, Trinitarian thought, and Christian spirituality.
Rev. GREG MUSSELMAN, M.DIV.
Rev. Greg Musselman currently serves as the Managing Director of a storefront mission called theXchange centre which serves the practical needs of the community of Owen Sound, while providing opportunities for new believers to be integrated into disciple-making communities of faith. In addition, Greg also serves part-time as Lead Pastor of Church Without Walls a network of house churches in and around the city of Owen Sound. Greg has his M.Div. from Tyndale University College and Seminary where he focused on Pastoral Studies. His ministry joy is in equipping the Church to be and make disciples.